---
The IDP Tipster Recaps All His Relevant "Takes And Calls" Throughout 2018 In Full Disclosure In An Attempt To Be Held To His Personal Oath As Well As Inline With The IDPGuys.Org Transparency Way Of Life 
---
There still is a lot to cover from 2018, so let's skip the bullshit and get right to it. We will cover the dossiers and anything else holding the information we can locate to sum up 2018 and hold me accountable. Feel free to agree or disagree. Always know there is no topic we can't discuss openly via the @IDPGuys and @HBogart27 Twitter accounts. Help me keep helping us to win now as well as in the future.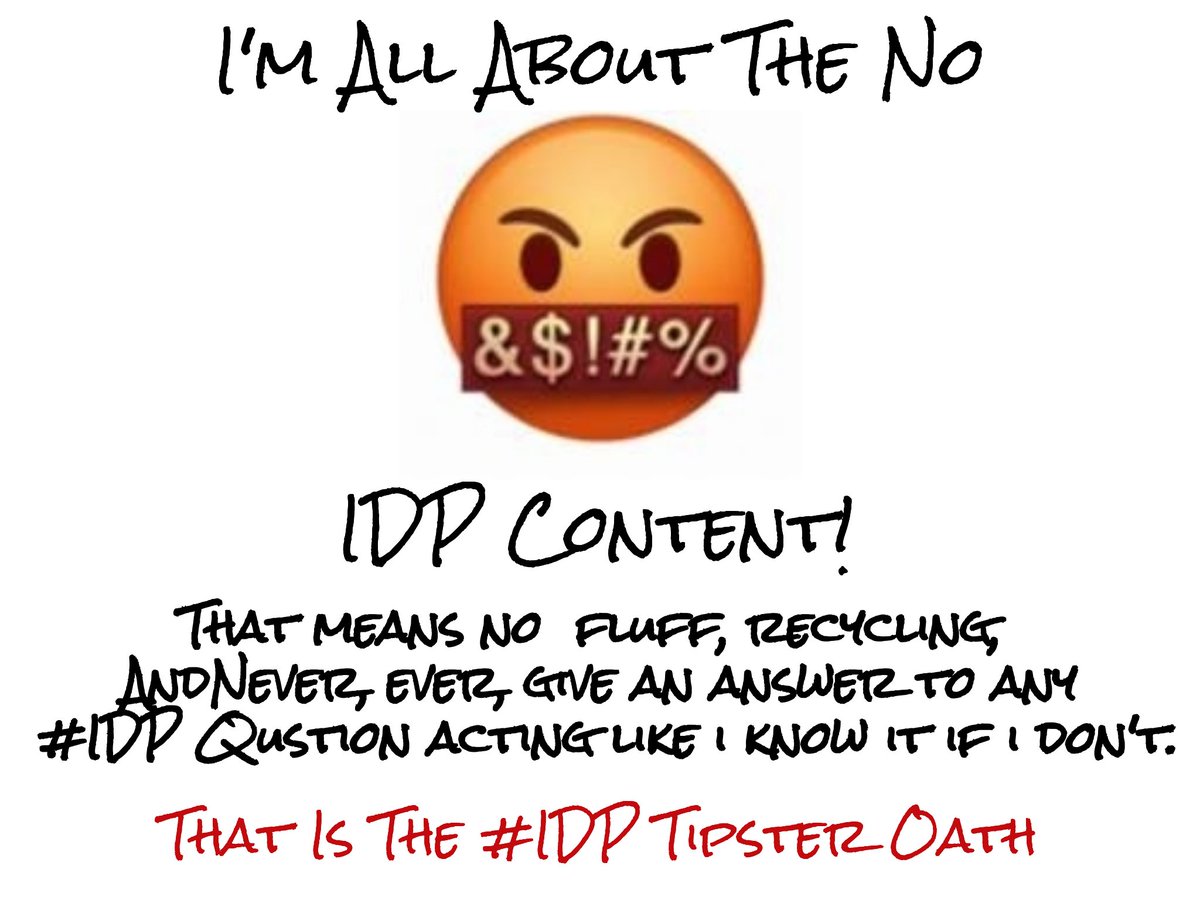 ---
The IDP Tipster: 2018 IDP Narrative Dossier Entry Log Two (Continued)
"Odds aren't great he'll receive that large of an amount, but some team needing a safety at Burnett's level will pay him enough to price him out of Green Bay's range."– Full steam ahead, Burnett is now with the Steelers. Hit. It might be the end of it, but in 2018, it counts.
"He'll (Josh Jones) be in the top ten for safeties in overall production next season, bank on that as an IDP investment!"– Admitingly, this may have taken a slight hit on the top ten part with the selection of LB Oren Burks in the draft. Jones is a bit of a wild card added in here. But overall this is playing out well for the "take" overall. Miss. There is a reason that Packers are looking for a new Coaching Staff. There still is some upside here with him, but only as a flier in 2019.
"A fast "take" here by me is that they resign Nevin Lawson and either he or Teez Tabor enter the season as the targeted corner by opposing teams." – With no rookie drafted or solid veteran signed, this is still the case and yet to be determined. Hit. Lawson did have the second most snap count as a starter and the most tackles combined (53) among the Lions cornerbacks, indicating he was targeted over stud CB Slay.
I projected the starters with the Lions current roster at the time of Davis and Reeves-Maybin. – Still to be played out. "Jalen Reeves-Maybin came on late last season for the Lions and did very well. All indications are that he'll have the shot at the other linebacker spot that could very well produce solid LB2 type numbers for IDP depending on how they feel about his coverage skills."– Also still in play, but the Lions did bring in decent competition in Christian Jones. This was a "take" made pre-free agency and the draft, I think because of that it deserves waiting for the situation out until the end of the season as well to see just who actually has the most starts and snap coups in the end. Miss. Davis was a hit, but Reeves-Maybin was not.
"One has to think that the draft position and talent of Jarrard Davis will change that. He'll likely receive a full complement of snaps over what Kyle Van Noy did in New England as the main linebacker."– Still will need to be reviewed when the 2018 season is over. Hit. Davis was the guys and average more snaps than Van Noy did as a Lion overall.
"You'll notice that Whitehead is gone." & "I don't think we see a team friendly contract happening,…" – And we did not, Whitehead was allowed to move on. The "take" was solid. Hit, follow up, he did not get re-signed by the Lions.
"I think we actually see something in the range of $4-$6 million a year range if he is lucky." – In this portion I made the statement referring to Whiteheads estimated market value reported at the time of $7-$8 million a year. It may be splitting the hairs but the Raiders only gave him just over $6 million a year at $6,333,333. That is closer to the $6 than it is the $7. I'll claim it as a solid "take" when I know what the range for the free agent linebacker was and what the predicted market was supposed to be. Hit.  He signed with Oakland with a 3 million base and a 3 million signing bonus.
I projected the starters with the Lions current roster at the time of (3) of Diggs, Wilson, Quin. – They were projected as the three main safeties to receive snaps with the starting unit, and still in play. They did draft Tracy Walker in the third round of the draft. I still like the odds that I get all three right. Walker would have to really stand out to get more reps than the veterans. Patricia isn't exactly known to start rookies if he carries his tendencies over from the Patriots. Hit. Only by a small margin with Wilson, but still a hit in snap counts.
"We will start with free agent Tavon Wilson, the first "from" Patriot transaction that Bob Quinn made for the Lions. I can see him being signed at a team friendly contract like the one he was signed for the first time by Quinn, perhaps with a slight raise."– Re-signed, Check. Team friendly at a 2 year – $3.5 million a season with optional "out" after 2018, Check. Slight raise, $1.1 million to $3.5 million, in NFL terms, Check. Hit. As a six-year veteran, he was signed to team friendly contract with a slight raise considering the going rates.
"Diggs is likely the most secure pickup in the safety group when it comes to a solid role and IDP production for now." – Standing firm, stay tuned. Hit. He was the most productive via combined tackles (standard base) among the Lions defensive backs.
"I suggest thinking about selling Quin high if he is stuck in this role by preseason. Quin is older, so this may be the time to cash in anyhow." –There is no way he drops off the face of the earth, and this 'take" might not exactly show it's merits after 2018, we'll address it after the season. Mute call. Will mention he was best sold with a top performing season at his age. Come back in 2019.
I projected the starters with the Lions current roster at the time of Zettel, Robinson, Spence, and Ansah. – There is at least one "miss" here as Spence was let go and now in Miami. Question is does this make the whole projection wrong? The hazards of making a "take" early. Miss. Just crappy enough across the board that I won't even look and I'll take the miss.
"Off the top, I don't see how the cannot afford to either resign or tag DE Ezekiel Ansah." – Check, he was tagged at $17 million, so far. Hit. As stated.
"Patricia will try and assemble a solid defensive line"– Unlikely to be resolved in only one season. Hit. With multi IDP/defensive signings and the draft.
"My personal advises, Jarrad Davis should be the only real target overall. Everyone else at this point is depth options for my IDP lineup, and not excited this time of the year to dig deep on any of them, yet." – Might have thought this one out a bit better, Diggs "take" could hurt or hinder. And Quin's role and production a wild card as well. Hit. Davis was leading the way in core combined tackles and "take" made before the trade for Damon Harrison. With all four ending up the top four in combined tackle production for the Lions.
"As an IDP guy for some years now, my attention is just as focused on Munson as it is Goodson. Munson should be monitored and considered for a low investment now before he surprises us again in 2018. At the least, we track what the Giants do with the personnel." And the Ogletree trade does not shut down my thinking here with Calvin Munson. If anything the Ogletree trade keeps this as an open mind "take". Because if Goodson had shown he was capable enough, why was such a high profile player brought in like Ogletree? Munson could still end up being the more relevant IDP play when the smoke clears. Either by injury, which Goodson has a bit of history of or by taking the next step passing Goodson."They (Lions) basically need a decent coverage guy and a sure tackler to insert next to Jarrad Davis. And Reeves-Maybin has that skill set." –Just like the Munson situation, I'm not counting this "take" out that JRM could be a factor as a starter by the end of the season. Jones and Kennard were signed, but all bets are still in play when it comes to what could happen in Detroit under new head coach Matt Patricia.  – Miss. Period.
"To best describe Flowers role we should compare him to Patriots former stand out Rob Ninkovich, remember him?" & "If we are lucky he'll get a DL designation in leagues, if not look at him as a possible solid LB2 with upside as Ninkovich had been. This "take" for us to keep track of is as pure as it gets on being a "gut call", but one we shouldn't sleep on with an investment as low as a waiver wire pick up at the moment." – Hate the idea I made a "take" on a Patriots IDP player considering Bill Belichick is so unpredictable. But here it is, and I'm not doubting myself that Flowers will turn some heads in 2018. Miss. Period.
---
Budda Baker as a DB1 at the SS spot. Hit. See next one.
Whoever is the free safety, "safe" would be as a low DB2. Hit. Simple enough to combine this one with one above. Despite injuries and combining the three safeties for the Cards together the end of year rankings via each player's situation went: Bethea ranked #1, Baker #7, and Boston tied #29th in combined tackles despite missing 2 1/2 games with injury in total. In other words, the mix and match between SS and FS produced the "take" results.
Bucannon and Reddick as upper LB2. Hit & Miss. Bucannon no, Reddick yes.
Jones as a solid DL1 with upside to top of the tier, and in case it happens, as an LB2, if at SLB. Hit. 13 sacks and 49 combined tackles.
Bynes is a wildcard, with nothing at all to an upper LB2. If he (whoever) can lock the middle linebacker down with an every-down role, he would shock us as a solid LB1 easily. Invest accordingly, good luck with that one." Hit. Was the main and only every-down LB from the get-go until he got hurt. He was producing at a high level.
Hit & Miss This Article: Hit 16 – MISS 6 

(73%)
Hit & Miss rate from first The IDP Tipster: 2018 Full Disclosure "Take & Call" Recap Hit/Miss Rate: 

Hit 15

 – 

Miss 5

 (

75%

)
 Overall Average Hit Rate To Date: 74% out of 42 total "Takes/Calls"
Stay tuned folks. I'm guessing we are about 1/3 of the way thru my 2018 "takes and calls". Keep an eye out for more articles as we keep me responsible for what I have to say now and in the future.
Thanks for reading and be sure to hit me up on Twitter @HBogart27 for anything IDP.
<iframe src="https://www.podbean.com/media/player/audio/postId/10707653?url=https%3A%2F%2Fwww.podbean.com%2Fmedia%2Fshare%2Fpb-g737h-a362c5&version=1″ width="100%" height="122″ frameborder="0″ scrolling="no" data-name="pd-iframe-player"></iframe>
Facebook Comments